Our Impact
Big Latch On
The Global Big Latch On takes place annually over two days during World Breastfeeding Week (1st – 7th August). As a worldwide peer support and community development event, it aims to strengthen national and global support for breastfeeding and to improve the health of children and women around the world.
The Global Big Latch On aims to protect, promote & support breastfeeding families by:
Provide support for communities to identify and grow opportunities to provide on-going breastfeeding support and promotion in local communities.

Raise awareness of breastfeeding and knowledge available locally and globally.

Help communities positively support breastfeeding in public places

Make breastfeeding a normal part of day-to-day life at a local community level

Increase support for women who breastfeed - women are supported by their partners, family and their communities.

Ensure communities have the resources to advocate for coordinated appropriate and accessible breastfeeding support services
The Global Big Latch On is a highly successful, targeted community development initiative that raises awareness of breastfeeding, encourages the formation of support networks between breastfeeding women, and aims to normalize breastfeeding as a part of daily life.
Central Texas Breastfeeding Coalition partners with other community stakeholders to host this event. If you or your organization is interested in partnering or sponsoring our annual August Breastfeeding Awareness shirt, please contact us.
In the summer of 2016, our coalition hosted our first Ice Cream Social Fundraiser with Amy's Ice Creams and Phil's Ice House. It was such a success and such a beautiful way to bring families in our community together, that we have hosted it every year since!
Proceeds from the fundraiser go directly to our Scholarship Fund and to our Info Session fund.
For info on our next Ice Cream Social, follow us on Facebook. See you at the next social!
IBCLC Info Session
The IBCLC Info Session was created to help aspiring IBCLCs in the Central Texas area navigate certification. We have created a guidebook and presentation that will cover:
What health science courses to take and the most affordable options

Where and how to get your 90 hours of lactation specific education

How to obtain clinical hours and how to get an apprenticeship

Scholarship opportunities
The info session also gives our coalition the opportunity to learn what specific hardships our community faces in becoming certified as a Lactation Consultant. Please follow us on Facebook to see when our next info session is or request one by contacting us.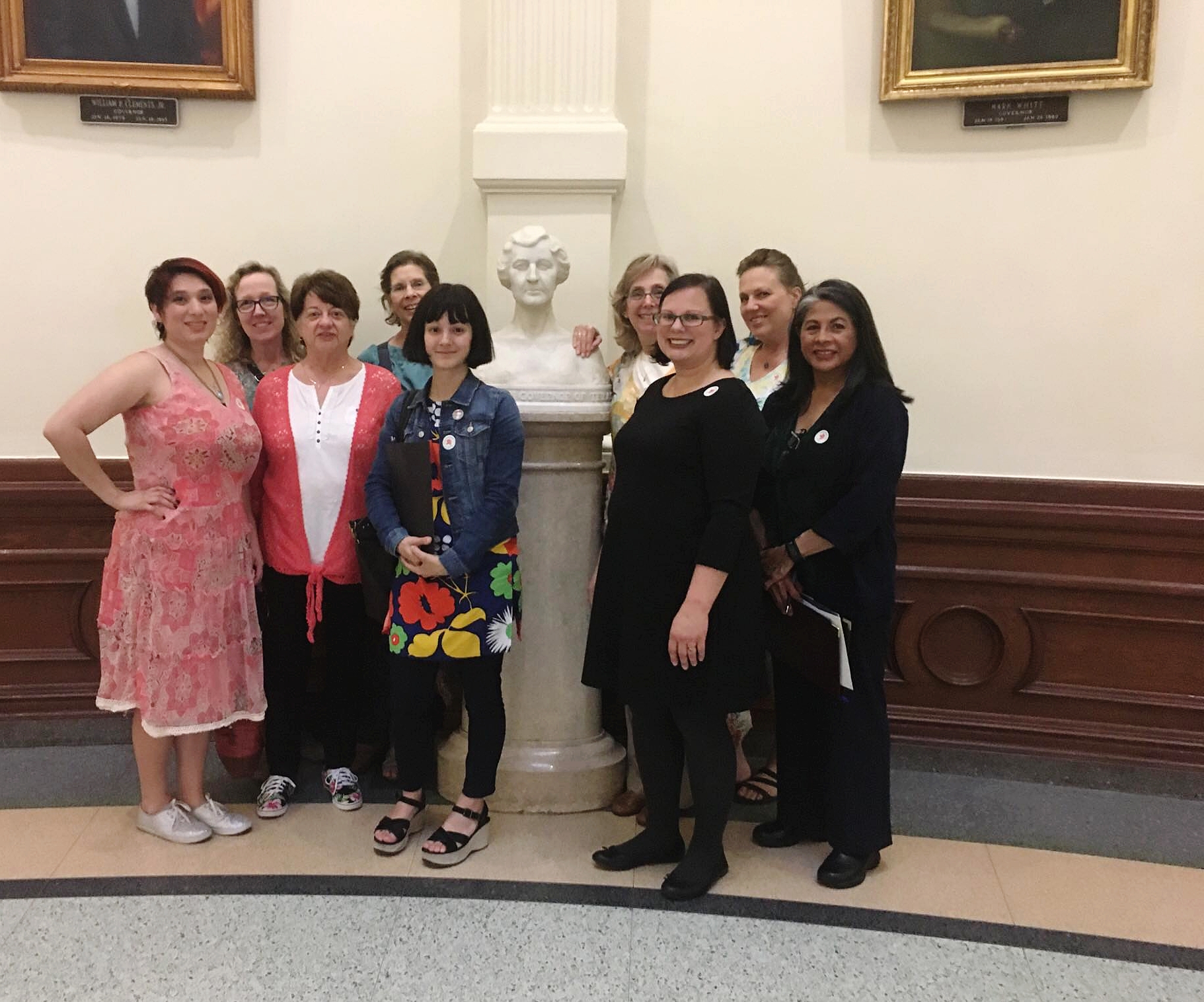 Because our local coalition home base is the Capitol City of Texas, we have the unique opportunity to be the "boots on the ground" during legislative efforts for the statewide Texas Breastfeeding Coalition . As we approach our legislative session, we will keep our coalition updated on efforts and ways to show support.